PEAK/01
World's finest fixed iron sights
Designed for discerning shooters who want the familiarity of classic AR-15 fixed iron sights, while demanding modern features, refined styling, and world class build quality.
guiding hand
Made at Larry's request, and to our improbable standards.
---
"After using their optic mounts, I approached Scalarworks about making a set of fixed iron sights; what they came up with has exceeded my expectations. I'm now running Scalarworks iron sights and Aimpoint Micro mounts on my BCM carbine in all of my training classes. Scalarworks Leap Mounts and Peak Sights are the current state of the art." - Larry Vickers -
From Peep to Post
In making the Peak Sights we left no stone unturned and few parts untouched.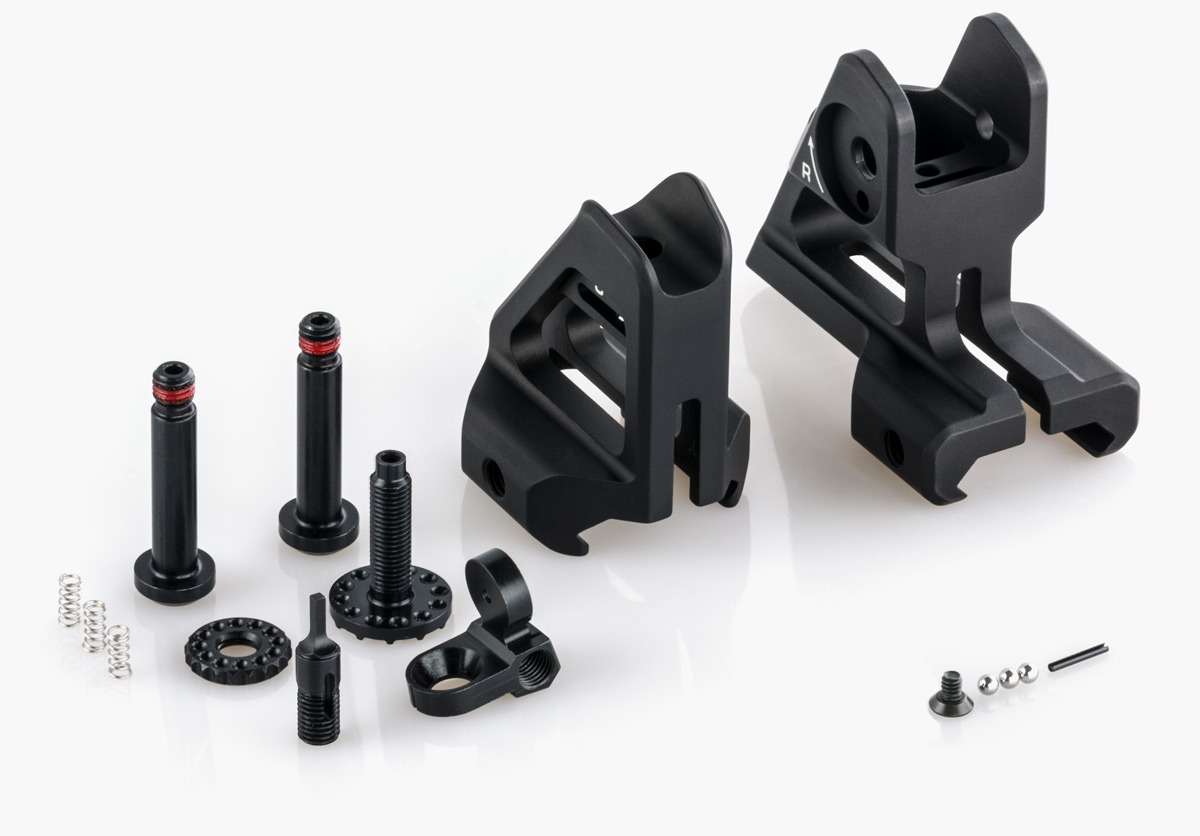 Every major component is custom designed with meaningful improvements to function, and precision CNC machined to the highest standards of fit & finish.
Right Radius
Peak Sights are designed around a modern 15" sight radius. While carbine length rifles have become the norm, most fixed iron sights still use components designed for the M16A2's 20" sight radius.
---
Peak Sights have manually adjustable elevation (front) and windage (rear): Both with a refined 0.5MOA/click, which matches most Red Dot sights'.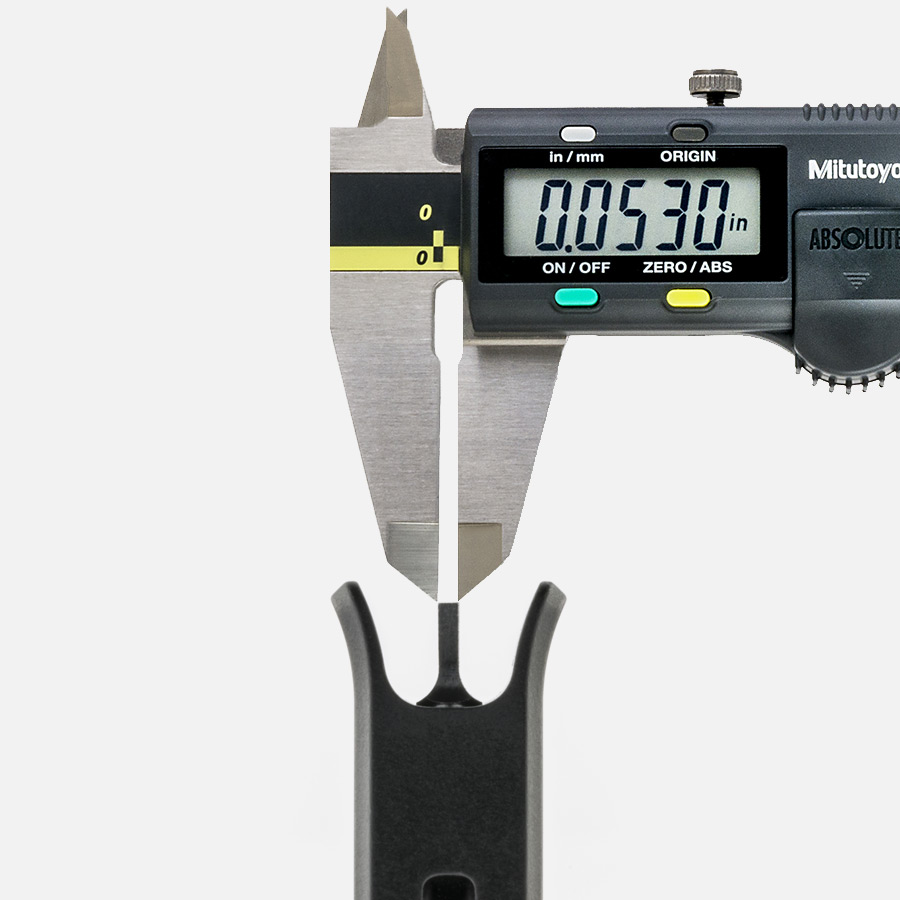 The Peak sight post is CNC machined to the correct width for a 15" sight radius, non-rotating for finer adjustment, and flat faced to eliminate highlight bias.
Corrective Vision
The human eye intuitively centers objects within a bright aperture.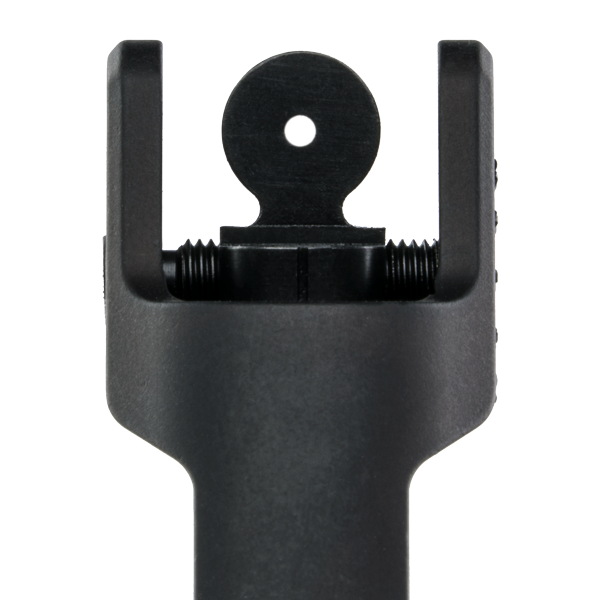 ---
Peak Sights have precision CNC milled apertures that are flat toward the shooter, so they won't create highlight bias.
---
Stock A2 peep apertures are cast and have a scallop facing the shooter that can generate a misleading highlight.
LIGHT MADE RIGHT
Engineered to be the lightest fixed iron sights in existence, without compromising an ounce of strength.
Scalarworks® PEAK/01 (2.38oz)
Daniel Defense® ROCK & LOCK® (2.85oz)
Troy® M4 (3.30oz)
LaRue® LT103 + PRI Combo (4.50oz)
All Trademarks are the property of their respective owners and used in accordance with FTC Comparative Advertising guidelines. All parts weighed under the same conditions, including hardware necessary to attach to MIL-STD-1913 Picatinny Rail.
SOLID SIGHTS
Every Peak sight is CNC milled from 7075-T6 aluminum billet, which has vastly superior mechanical properties to 6061-T6, and is used where ultimate strength and durability outweigh cost considerations.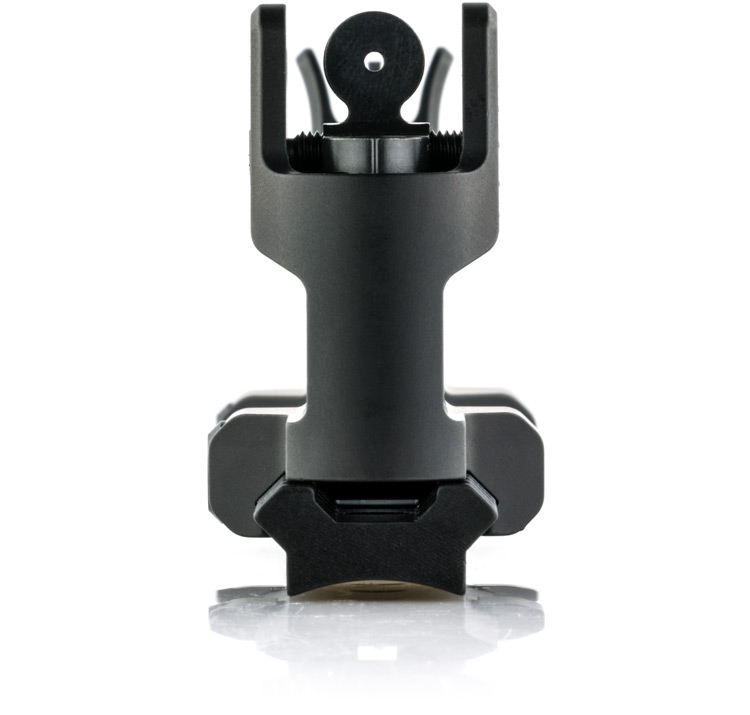 Smooth is Fast
Peak Sights have a streamlined profile free of protruding levers and knobs that won't rap your knuckles, or get caught on clothing, gear, and surroundings.
SPECS
Choose a Configuration Above.
COMPATIBILITY
Choose a Configuration Above.
INCLUDED
Choose a Configuration Above.