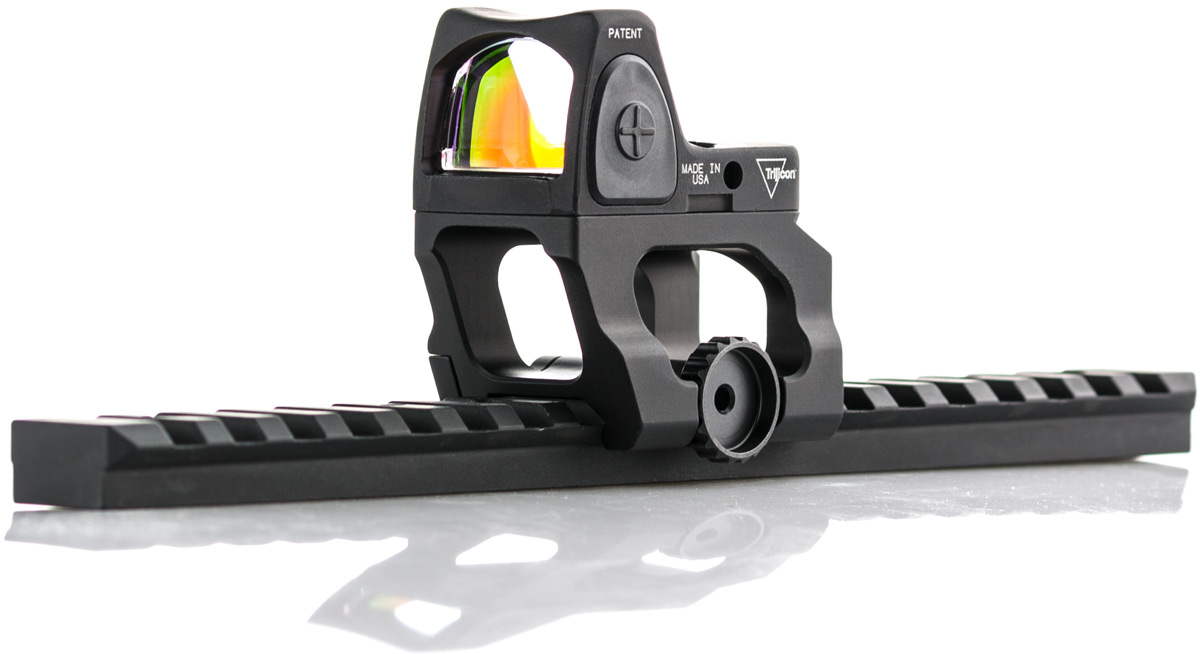 LEAP/04
State of the art Trijicon RMR mounts.
Designed for shooters who want the lightest, strongest, and most compact quick-detach optic mount possible.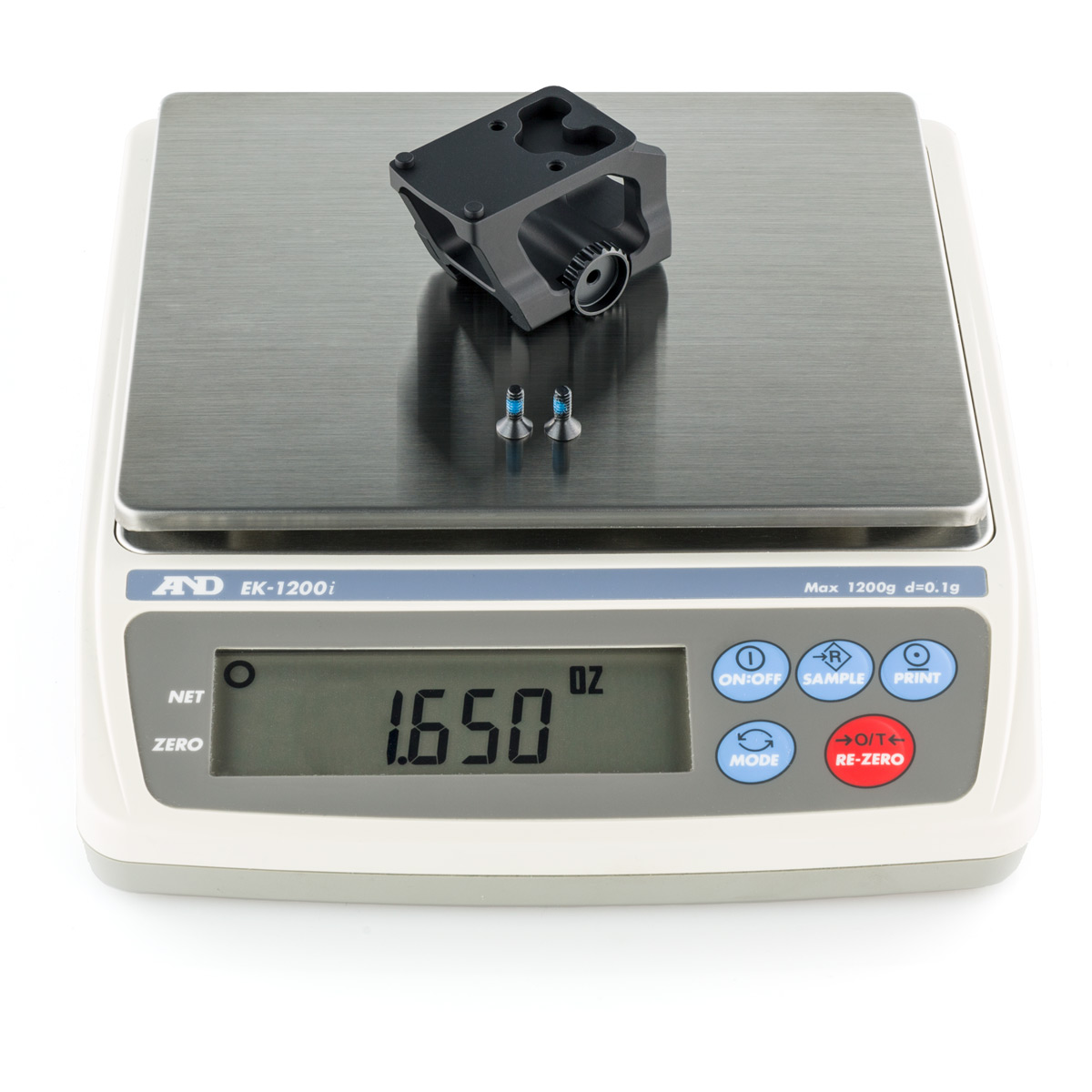 LIGHT MADE RIGHT
Engineered to be the lightest Trijicon RMR QD mount, without compromising an ounce of strength.
Scalarworks™ Leap™ SW0410 (47grams)
Larue® LT827 (68grams)
American Defense Mfg™ AD-RMR-SOCOM (99grams)
All Trademarks are the property of their respective owners and are used in accordance with FTC Comparative Advertising guidelines. All mounts weighed under the same conditions with all hardware necessary to attach an Trijicon RM06 in lower-third co-witness height.
MIGHTY MOUNT
The Leap is the strongest Trijicon RMR Quick-Detach mount we've ever tested.
We put a variety of QD mounts on a digital test stand, capable of exerting up to 1500lbs of force, and analyzed load versus displacement data for each. We then used everything we learned from these tests to refine our original design, culminating in the Leap; a quick-detach mount that is both the lightest and strongest on the market today.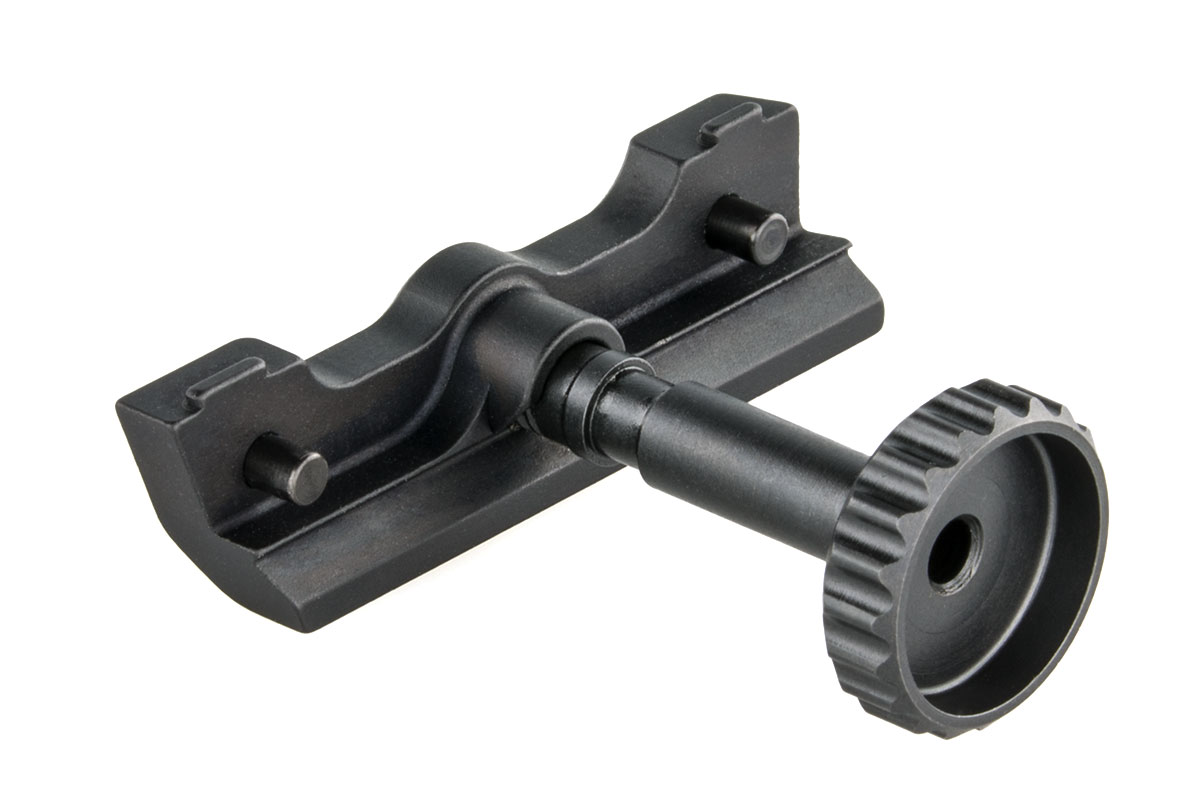 A highly efficient clamp design guarantees precise operation and unprecedented rigidity: It features an oversize hooded thru-hole to buttress the thumbscrew's shank, which is the maximum possible diameter to fit a Picatinny channel. A pair of hardened steel precision ground pins is press fitted to the clamp and act as guides.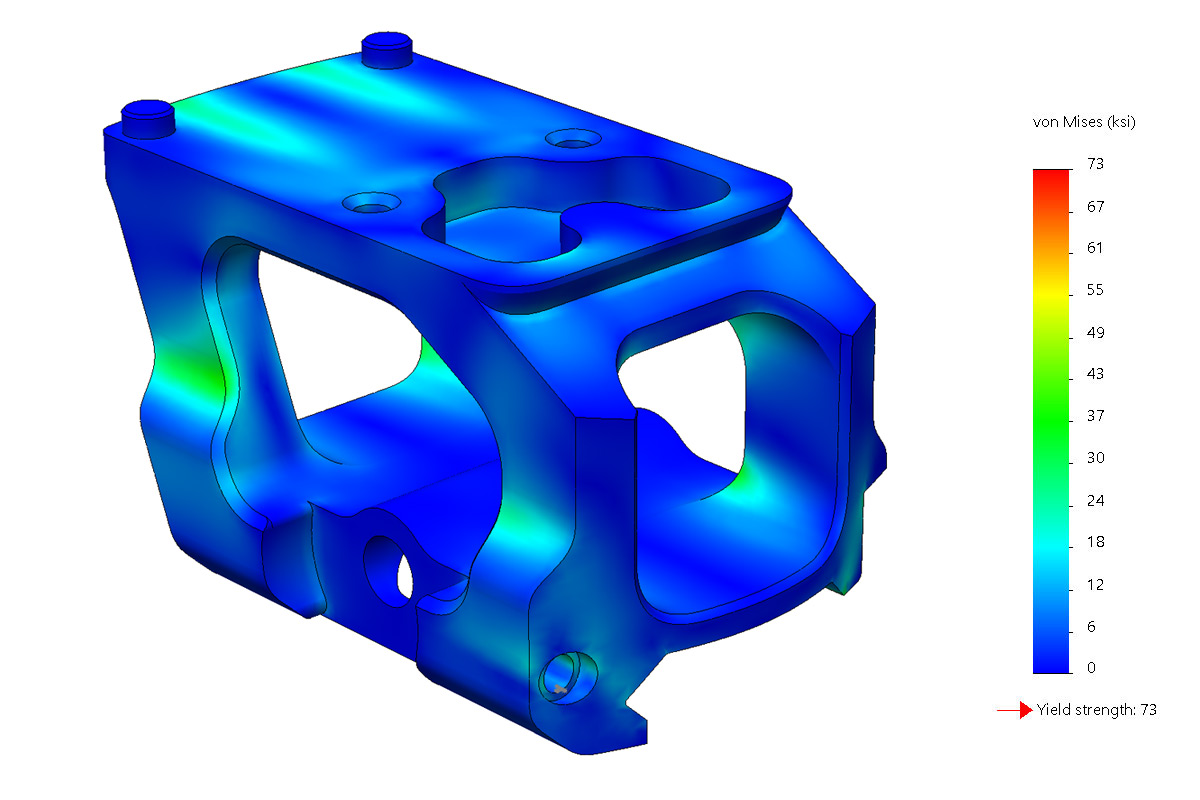 During its development, the Leap mount was subjected to dozens of stress tests before a single prototype was ever made. Finite Element Analysis (FEA) helped extract every bit of performance from every gram of material. This cutting edge design process has resulted in the most efficient mount design possible.
Every Leap Mount is CNC milled from 7075-T6 billet, which has vastly superior mechanical properties to 6061-T6, and is used where ultimate strength and durability outweigh cost considerations.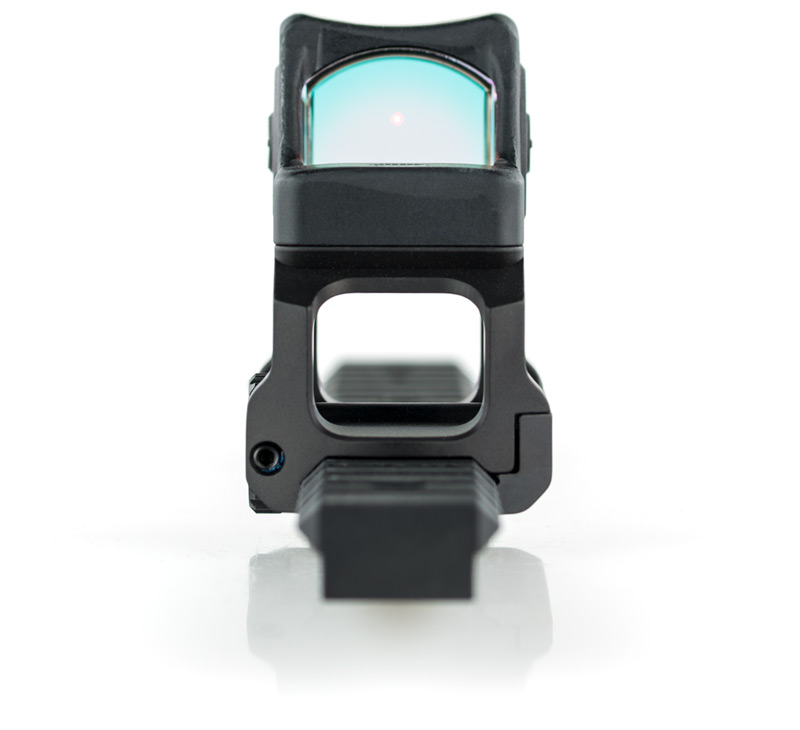 Smooth is Fast
The Leap has no protruding levers or knobs to rap your knuckles, or get caught on clothing, gear, and surroundings.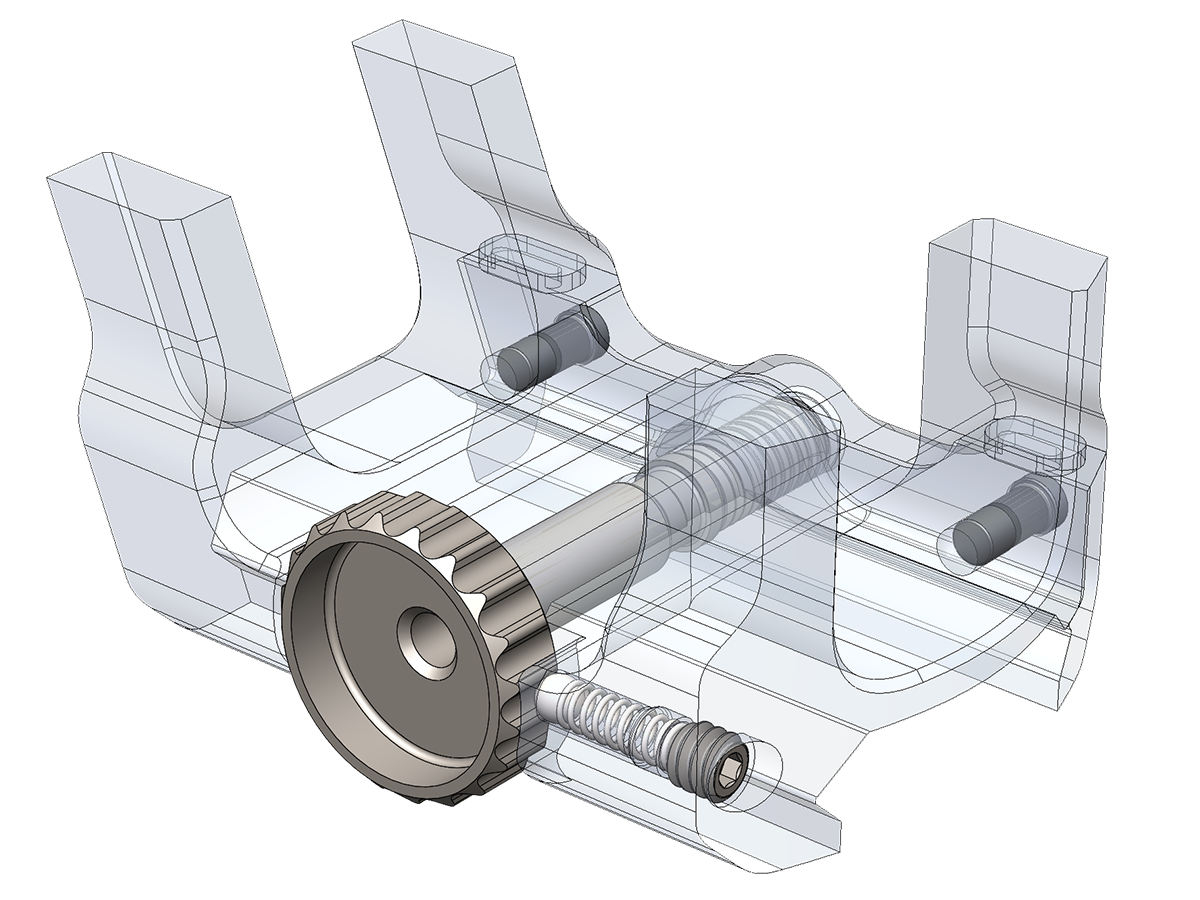 ClickDrive®
The world's most efficient quick-detach.
A fluted crown requires only the torque from your bare hand to securely clamp the mount onto a rail, and uses the force from a spring-loaded ball-detent to make it completely recoil proof. Return-to-zero is guaranteed as long as the same person takes it on and off.

EVOLVED
The Leap mount is the most deliberate evolution of our original design.
From its introduction in 2014, the original Low Drag Mount featured our recoil proof ClickDrive® Quick-Detach mechanism, a precision telescoping clamp with world class return-to-zero, and a CNC milled base with the industry's highest strength-to-weight ratio, all while being as low-profile as a fixed bolt-on mount.
In 2015, the second generation Low Drag Mount became the first Quick-Detach mount ever to be CNC milled from 7075-T6. Its external edges were rounded to minimize stress risers, the thumbscrew was Black Nitrided, and a pair of integral shear lugs was added to the clamp to further improve lateral impact resistance.
Today, the Leap mount features an even stronger base with a forward lean to provide more room for magnifiers, and chamfered side pockets for improved thumbscrew access. The re-designed clamp has discreet hardened steel pins and a stopper to indicate when it's sufficiently open to clear a Picatinny rail.
---
BUNDLE UP
Worry-free, factory built optic bundles.
---
SPECS
Choose a Configuration Above.
COMPATIBILITY
Choose a Configuration Above.
INCLUDED
Choose a Configuration Above.