LEAP/12
State of the art Eotech EXPS mount.
Designed for shooters who want the lightest, and most versatile 2.26" height optic mount possible.
Magnifier Ready
The LEAP/12 includes a bolt-on Mil-Std-1913 Picatinny rail to line up standard height magnifiers.
LIGHTWEIGHT
The LEAP/12 weighs no more than the factory Eotech base; adding no weight to your rifle.
Scalarworks® SW2400 (61grams)
Eoetech® OEM (59grams) + UNITY® Optic Riser (78grams)
All Trademarks are the property of their respective owners and are used in accordance with FTC Comparative Advertising guidelines. All mounts weighed under the same conditions with all hardware necessary to attach an Eotech EXPS at 2.26" optical height.
HIGH STRENGTH
The Leap is the strongest Eotech EXPS Quick-Detach mount we've ever tested.
We analyzed load versus displacement data for a veriety of Quick-Detach mounts to develop a mount that is both the lightest and strongest on the market today.

Every Leap mount is CNC milled from 7075-T6 Aluminum billet, which has vastly superior mechanical properties to 6061-T6, and is used where ultimate strength and durability outweigh cost considerations.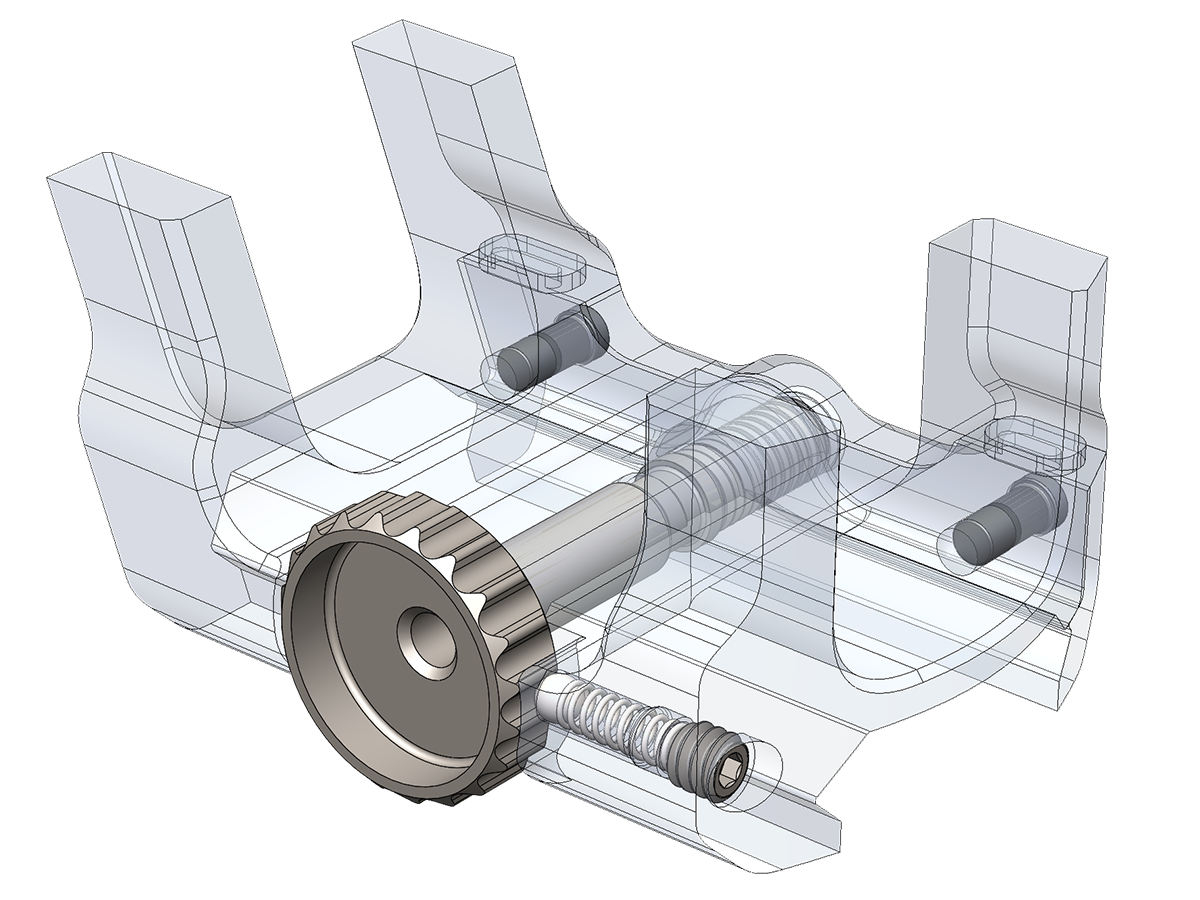 ClickDrive®
The world's most efficient quick-detach.
A fluted crown requires only the torque from your bare hand to securely clamp the mount onto a rail, and uses the force from a spring-loaded ball-detent to make it completely recoil proof. Return-to-zero is guaranteed as long as the same person takes it on and off.

AVAILABLE THIS SUMMER
Select configuration and sign up for auto-notify below.
SPECS
Choose a Configuration Above.
COMPATIBILITY
Choose a Configuration Above.
INCLUDED
Choose a Configuration Above.